THIS JUST IN – TRY THE PRETZELS THE TODAY SHOW IS RAVING ABOUT
Our gourmet pretzels come in four unique flavors wrapped in stunning artist-designed packaging, now available in convenient multi-packs. Whether you're curious to try new flavors or can't get enough of your favorite, Stellar Snacks just launched grab-and-go snack sizes and a variety pack, so everyone can find their fix for any snacking occasion. Woman-owned and artist-inspired, Stellar Pretzel Braids are baked with intention to fuel creativity in kids and grown-ups alike.
order now
STELLAR PRETZELS ARE MADE WITH LOVE BY OUR FAMILY, TO BE LOVED BY YOURS
We believe all taste buds deserve to be wowed — even the tiniest ones. That's why we're proud to offer these edible masterpieces in lunchbox-ready snack sizes. Our pretzel braids are vegan, non-GMO, free of artificial ingredients, made in a peanut-free facility and absolutely delicious, so you can feel good about eating and sharing them.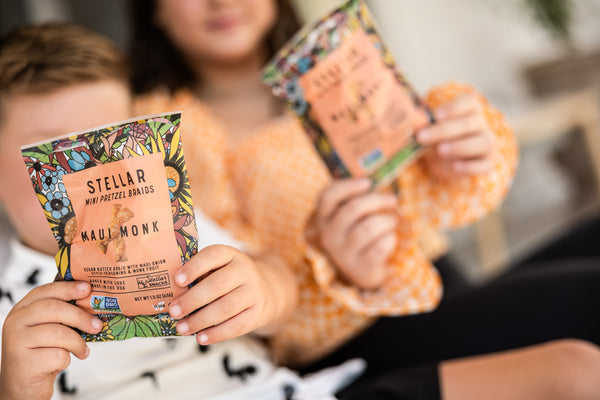 CAN'T DECIDE WHICH FLAVOR TO TRY? BUY OUR 5OZ VARIETY PACK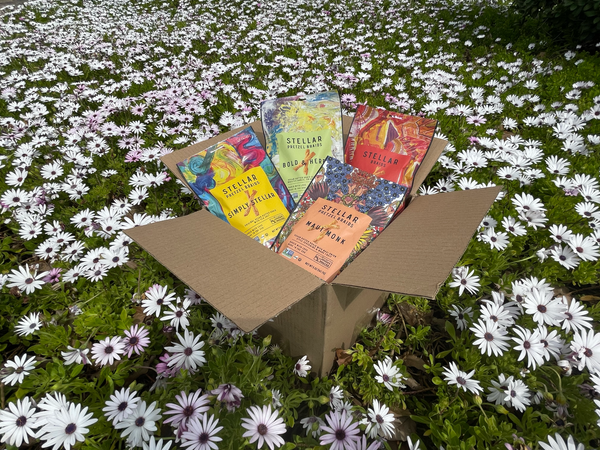 Let's connect
Are you an emerging artist interested in collaborating or know someone who is? Have questions about our pretzels or want to share your pretzel love? Drop us a comment!
Contact Us